LSR Cold Deck & Mold
About LSR Cold Deck & Mold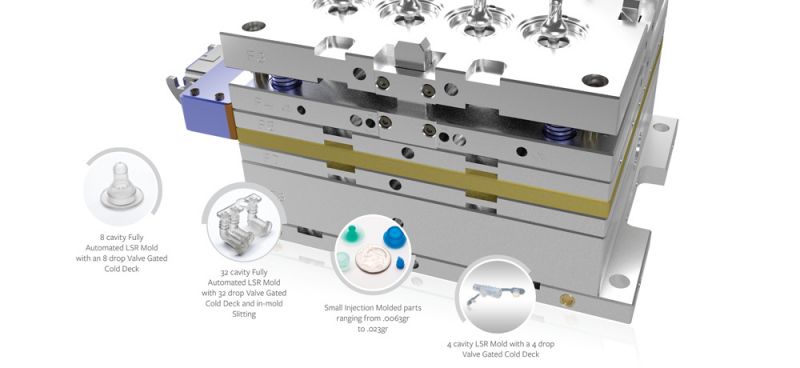 Extensive years of designing and building flashless tooling has allowed Roembke to expand their tooling capabilities.
Valve gate technology has been around for quite some time. Roembke have developed a pneumatic valve gate system that can run traditional low viscosity material or high consistency elastomer materials such as EPDM, FKM or Vamac. This technology allows the customer to mold your product with zero material waste.
Cold Runner Decks are designed to allow materials to flow into the cavity area with curing. This will allow for material waste savings. If an open nozzle or valve gate nozzle is added to the system customer can completely eliminate with waste. With the ability to eliminate material waste you can often show a tooling payback in fewer than six months.
These systems add other advantages beyond material savings. They can reduce cycle times, allow for more automation and save money by eliminating process waste.